Da Vinci Code Tour
Participating in a Da Vinci Code tour presents you with an up close and personal look at the innards of Dan Brown's novel, which was inspired by Leonardo Da Vinci, painter, sculptor, architect, engineer and genius. There are but a few of Da Vinci's paintings, as well as some notebooks, scattered across the globe, and they have seen an explosion of interest and popularity since the release of Brown's infamous novel.
The Da Vinci Code is a worldwide bestseller translated into an impressive 44 languages. It challenges the theory that Mary Magdalene is the person seated next to Jesus in Da Vinci's painting "The Last Supper". It suggests that the Holy Grail was actually Mary Magdalene, carrying the bloodline of Christ. It further implies that she was a prostitute married to Jesus, a theory that has been suppressed by the church for more than 2,000 years.
Since this novel has stirred up more controversy than any other book throughout history, many Da Vinci Code tours have been initiated and organized in order to allow enthusiasts to assess the mystery for themselves.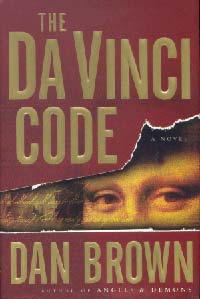 The Da Vinci Code Walking Tour in Paris
This two-hour tour through Paris involves a walk of 1.65 miles to the various sites described in the novel. This Da Vinci Code tour begins at the Hotel Ritz and takes you through the beautiful gardens of the Jardin des Tuileries. From there you will travel to the Carrousel du Louvre to view the amazing inverted pyramid, to Pont des Arts, and then onward to the Left Bank district. You will visit the beautiful Church of St-Germain-des-Pres and finish your walk at the church of St. Sulpice, where you will have the opportunity to gaze at the famous Rose Line. No reservations are needed; however, you should note that St. Sulpice is closed to tours on Sunday for Mass.
The Da Vinci Code Tour in London
This Da Vinci Code tour will collect you from practically any location in central London. The three-hour event begins in the Temple Church, where Neveu and Langdon began their London search for the Holy Grail. You will drive down Fleet Street, which was home to London's newspaper industry at one point, and pass King's College, where one of the book's important clues was investigated. From there, you will be taken to Westminster Abbey, to the grave tomb belonging to Sir Isaac Newton. Your guide will then drive you to St. James' Park, an area bordered by three stunning royal palaces. Your tour will end after a visit to the National Gallery, where the "Virgin of the Rocks" by Da Vinci is housed.
Should you wish to extend your journey to the seven hour tour, you will be able to visit St. Bart's Hospital, St. John's Gate, Smithfield Market and the Church of St. Bartholomew. Throughout the drive, you will pass other famous landmarks including Big Ben, the Tower of London, the Houses of Parliament and St. Paul's Cathedral.
Cracking the Da Vinci Code at the Louvre
A 2.5 hour Da Vinci Code tour, available at Musée du Louvre in Paris, is designed to accommodate a group of four person maximum, with a guide who encourages discussions of an intimate and interactive nature. Visitors will explore the ideas and art behind the bestseller, and walk through the book's exciting Louvre adventures, all the while hunting for the truth. After the tour, you will be free to continue visiting the museum at your leisure.
The instructors of this tour are experienced and trained art historians from top American universities, who now live in Paris, writing publications on art history.
Chateau de Villette Tours
Taking into account that part of the Da Vinci Code movie was filmed at Chateau de Villette, it seems fitting that the Chateau would offer some of the most luxurious Da Vinci Code tours available in Paris.
4 Days and 3 Nights – This tour includes a welcome dinner at the striking Chateau, a drive through Avenue des Champs and Bois de Boulogne, lunch at Hotel Ritz, a Da Vinci Code walk through St. Sulpice, dinner in a Parisian restaurant, a visit to the Louvre, lunch at Café Marly, shopping, a second dinner in Paris, and breakfast at the Chateau.
5 Days and 4 Nights – You begin your tour with dinner at the Chateau. On the second day you will tour Paris with lunch at Hotel Ritz, a visit to the Louvre's Grand Gallery, and St. Sulpice, followed by an excellent Parisian dinner. Day three starts with shopping, and ends with dinner at 1728, one of Paris' most elegant restaurants. On day four you will tour Versailles and have dinner at the Chateau. Day five includes breakfast before departure.
6 Days and 5 Nights – This deluxe tour takes you to all of the important locations in Paris that are described in the novel, including a visit to the Louvre's Grand Gallery and Denon Wing, lunch at Hotel Ritz, a Da Vinci Code walk to St. Sulpice, a tour of Bois de Boulogne and Champs-Élysées, dinner at 1728, and a video presentation of The Da Vinci Code movie followed by an interactive discussion.
Optional Extra Tours – In addition to the guided scheduled tours, you can enjoy other tours such as Monet's Gardens at Giverny, Versailles, and Normandy and Loire Valley Chateaux.
Da Vinci Code and Companion Trip – This tour, offered at Chateau Grimaldi, provides insight into Mary Magdalene's life, tracing her 30-year assumed residency in the Province. The journey takes you to Saint Maximin, to Basilica de la Magdalene, her burial site.

Written by Leon Grey
Leon Grey is the author and webmaster for the website Leonardo Da Vinci's Life. For a peek at his site, visit www.davincilife.com.